Neodymium magnets
, also known as NdFeB magnets, are made through a process called powder metallurgy. Here are the steps involved in making neodymium magnets:

1.Raw materials: The raw materials used to make neodymium magnets are neodymium, iron, and boron. These materials are combined in the right proportions to form a powder mixture.
2.Melting: The powder mixture is melted in a furnace to form a molten alloy.
3.Milling: The molten alloy is cooled and then milled into a fine powder.
4.Pressing: The powder is then pressed into the desired shape using a die.
5.Sintering: The pressed powder is heated in a furnace at high temperatures to form a solid material. This process is called sintering.
6.Machining: The sintered material is then machined to the final shape and size of the magnet.
7.Coating: The magnet is coated with a protective layer to prevent corrosion and damage.
8.Magnetizing: The magnet is then magnetized using a strong magnetic field.
The neodymium magnet is now ready for use. It is a very strong magnet and has a wide range of applications in industries such as electronics, automotive, and medical devices.
Special shape magnet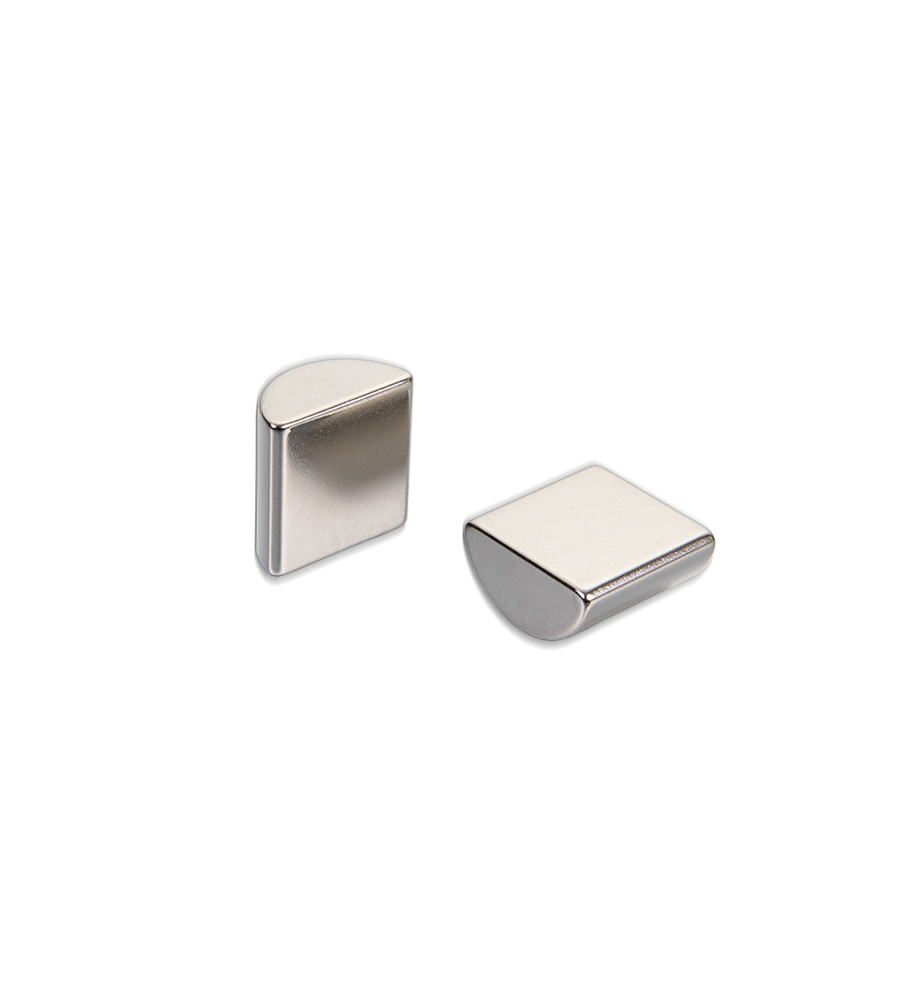 Material:Sintered Neodymium magnet
Shape:block,cylinder,disc,ring,segment,ball and so on.
Grade:N30-N52,N30M-N48M,N30H-N45H,N30SH-N42SH,N28UH-N38UH,N28EH-N38EH
Temperature: the max operation temp is up to 200 degree centigrade or 380 curie temperature
Magnetization:magnetized or unmagnetized
Magnetization direction:through thickness or others
Coating:Ni,Zn,Epoxy,Silver,Glod,Chrome,Ag,Au,Sn,etc.
Application area:Electric machinery,magnetic devices,medical care,luggage and bags,toys and so on.