Magnets are still common in our lives, and we rarely use them, but everyone still knows this thing. Why can a magnet have a magnetic force? Moreover, when the cool magnets are stuck together, they have such a large suction force, and they can also suck up the iron blocks. Then let's understand why the magnets have magnetic force?
Magnet manufacturers
Magnet attraction is determined by the characteristics of the magnet. If it is explained by atomic current, it is the magnetic field generated by the current to magnetize other objects. The magnetization of objects generates electric fields and electric fields. Yes, atoms are made up of nuclei and electrons. Inside the atom, electrons are constantly spinning and revolving around the nucleus. Both of these movements of electrons create magnetism. But in most matter, the electrons move in different directions and chaotic, and the magnetic effects cancel each other out.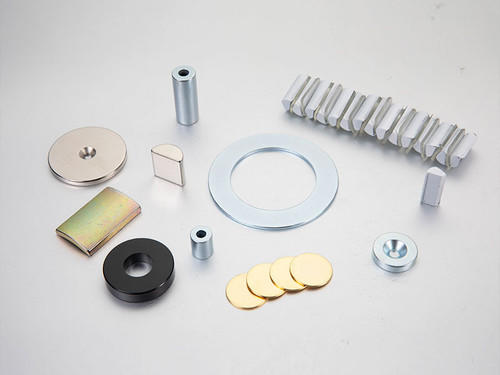 Therefore, most substances are not magnetic under normal conditions. Ferromagnetic substances such as iron, cobalt, nickel or ferrite are different. The electron spins in it can be arranged spontaneously in a small range to form a spontaneous magnetization region. This spontaneous magnetization region is called magnetic field. domain.
After the ferromagnetic material is magnetized, the internal magnetic domains are aligned and arranged in different directions, so that the magnetism is enhanced, and a magnet is formed. The iron absorption process of the magnet is the magnetization process of the iron block. The magnetized iron block and the magnet of different polarities generate absorption force, and the iron block is firmly "sticked" to the magnet.