Magnets are metals that attract each other and repel at opposite poles. The strongest magnets are ferromagnetic materials, which contain mainly iron, nickel and rare earth alloys.
Neodymium is an extremely strong magnet material that has an outstanding balance of power-to-weight ratio. This material also has a high temperature resistance and corrosion-resistance, which extends its lifetime.
Power-to-Weight Ratio
Neodymium magnets are the strongest permanent magnets available. They are up to 5 to 7 times stronger than ferrite magnets and offer the best value for money.
They have a high maximum magnetic energy (BHmax) and can lift up to 1,000 times their weight. They are the most powerful magnets in the world and are widely used for industrial applications.
In addition to the strength, neodymium magnets are resistant to corrosion. This makes them ideal for use in damp environments that may cause iron-based magnets to rust.
While neodymium magnets are the most durable of all permanent magnets, they do suffer from a few drawbacks. They start losing their magnetism around 80degC and will rust if they are exposed to moisture or water. They can also be damaged by Hydrogen and Saltwater environments. Therefore, neodymium magnets should be used with care.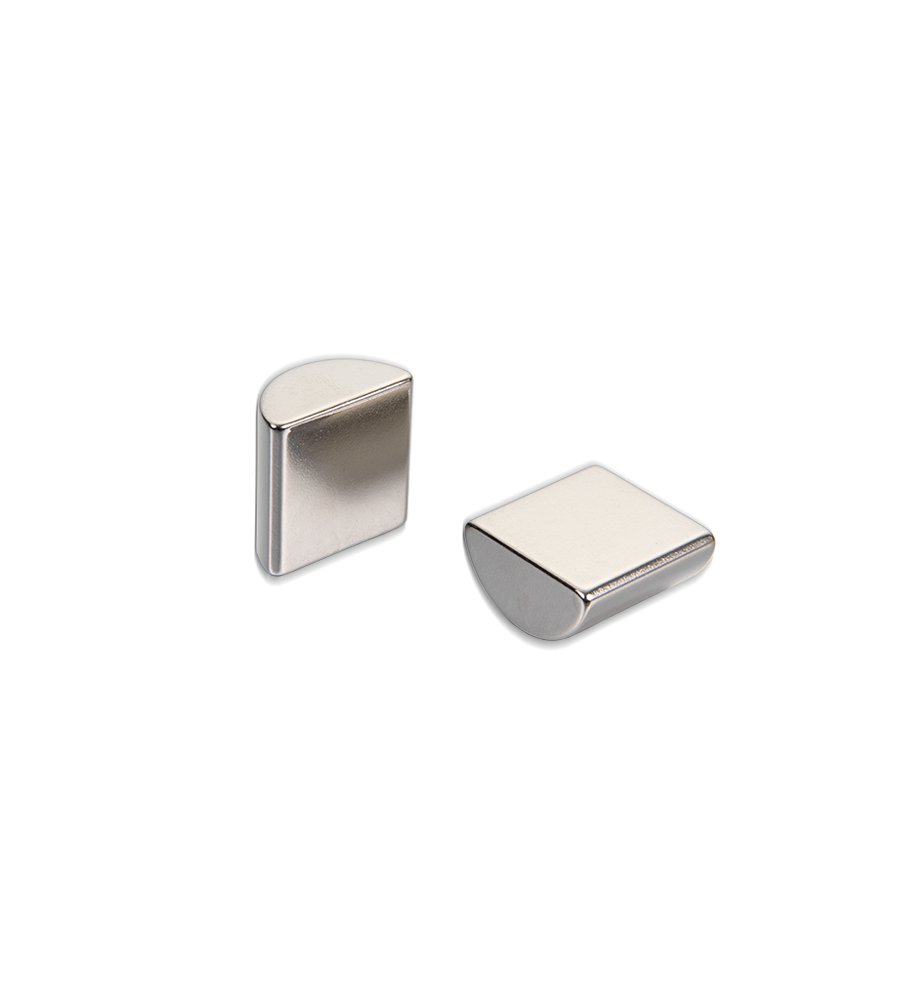 Durability
Neodymium magnets are one of the most durable types of permanent magnets. They only lose a fraction of their performance every 100 years if they are maintained within optimum working conditions, including not being exposed to temperatures above their maximum operating temperature and not being subjected to strong demagnetising fields or radiation.
These magnets are very resistant to corrosion, even if they're in humid conditions on a regular basis. They're also more resistant to stress and flexing than ceramic magnets.
However, neodymium magnets are susceptible to damage when dropped or subjected to extreme physical stress. This can result in cracks that make them unusable in machinery that experiences a lot of stress or flexing.
Neodymium magnets are made from an alloy of neodymium, iron, and boron. There are two main manufacturing methods for neodymium magnets: sintered and bonded.
Price
Neodymium (Nd) is the world's strongest rare earth magnet and is used in a variety of products. The metal's strength makes it popular for use in electronics and wind turbines, and it is also important in specialized applications such as medical devices.
It is a silvery-white metal with a density of 7.01 g/cm3. It can be easily produced by ion exchange or solvent techniques.
The price of neodymium varies according to several factors, including raw material cost and production costs. The raw materials that are most susceptible to fluctuating prices are neodymium and praseodymium oxide, which are both rare earth elements.
The average price of neodymium and praseodymium is currently US$76/kg, but it has been climbing since the beginning of the year. This is in part due to strong demand for permanent magnets in electric vehicles and renewable energy end-use applications.
Applications
Neodymium magnets are used in many applications around the world. They are a common component in electronics, renewable energy, medical science and more.
In the space industry, NASA uses neodymium magnets to collect dust from Mars for analysis by various instruments. They are also used in magnetic water treatment to reduce scaling in hard water.
Because of their high strength, neodymium magnets are widely used in electrical motor manufacture. They are also used in medical equipment to remove unwanted tissue and organs.
These strong magnets are also used in medical research to study neuronal activity in the brain. A recent study showed that applying magnets to the brain was safe for healthy volunteers and did not affect their cognitive function or blood levels of S100.
Because of their incredibly strong magnetic field, neodymium magnets can be made into any shape and size. They are used in a wide variety of devices including disk drives and magnetic parts of cars and airplanes.