The development of strong magnetic field magnets is much later than weak magnetic field magnets. In the 1920s, Roche first used the Dings induction roller strong magnetic machine in beneficiation practice. Then there are more than ten kinds of strong magnets of various types, such as belt magnets, disc magnets, slot magnets, ring magnets, furnace magnets, and roller magnets. It is used with drum type ferromagnetic machine, etc., of which induction roller type ferromagnetic machine is used.
Before the 1960s, it is true that all kinds of strong magnetic machines were developed, but one of the characteristics is that there is only one sorting surface in the magnetic space, so it can be called a single-layer induction strong magnetic machine. In this way, the structure of the strong magnetic machine is cumbersome, the processing capacity per unit weight is small, the price is high, and the cost of processing each ton of ore is high. Therefore, the strong magnetic machine has always been regarded as a high-cost separation method, which is only suitable for processing small and high-priced minerals.​​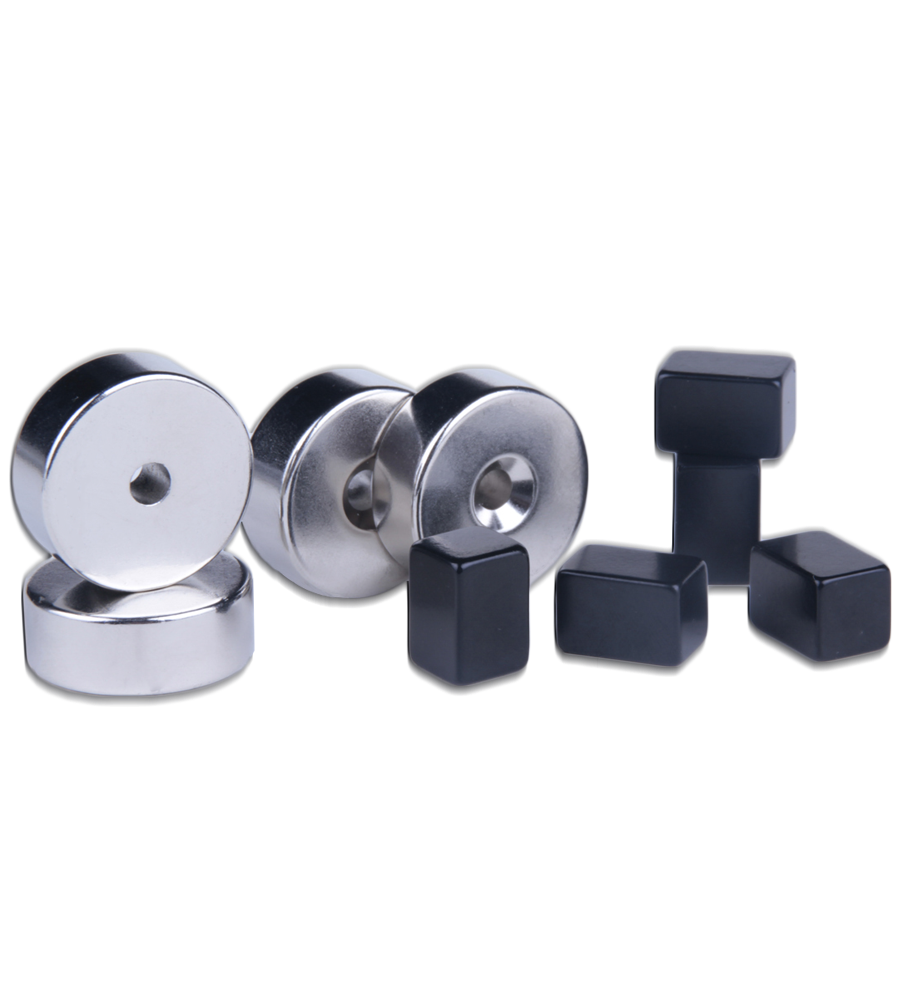 Jones (Jones) proposed; multilayer induction magnetism; in the design of strong magnetic machine is an important technical advance. The feature of the multi-layer induction magnet is that on the premise of ensuring a high magnetic field strength and magnetic field gradient, the magnetic separation area is greatly increased, so that the processing capacity of the magnet per unit weight is greatly improved. In the 1960s, strong magnetic machines based on multi-layer induction magnetic designs were generally developed. The Jones wet strong magnet produced by the German Humboldt Company has a large processing capacity (the Jones strong magnet machine with a diameter of 3.17 meters can handle up to 100 tons/hour) and has a good separation effect. Processes low-value fine-grained (ten 30 micron) hematite ore.
However, the Jones strong magnet machine has not been able to get rid of the traditional structure in the magnetic circuit structure. This kind of magnetic circuit structure inevitably has a partial magnetomotive force to be lost in overcoming the magnetic resistance of the magnetic circuit. At the same time, the iron core forming the magnetic circuit is still It makes the body bulkier, and the magnetic concentrating medium used is large, such as tooth plate or steel ball, which accounts for about 70% of the volume of the sorting space, which greatly reduces the utilization rate of the magnetic force space, and the processing ability is also affected. certain limits. Therefore, people are devoted to the research of new dry magnets and magnetic separation methods.