Magnets have been an object of fascination for centuries, and their application in modern technology has revolutionized several industries. The shape of magnets can affect their magnetic properties, and the square magnet is one such shape that has intrigued scientists for decades. In this article, we explore the science behind square magnets and their unique characteristics.
Magnetism is a fundamental force that arises from the motion of charged particles, specifically electrons. These charged particles create a magnetic field that can attract or repel other magnetic materials. A magnet has two poles, the North and the South, which are where the magnetic field is strongest. The strength of a magnetic field is measured in Gauss or Tesla, with Tesla being the SI unit for magnetic flux density.
A square magnet, as the name suggests, is a magnet that has a square shape. Unlike a cylindrical or a bar magnet, the square magnet has four sides and four corners. The shape of a magnet can affect its magnetic properties, and the square magnet has unique characteristics due to its shape.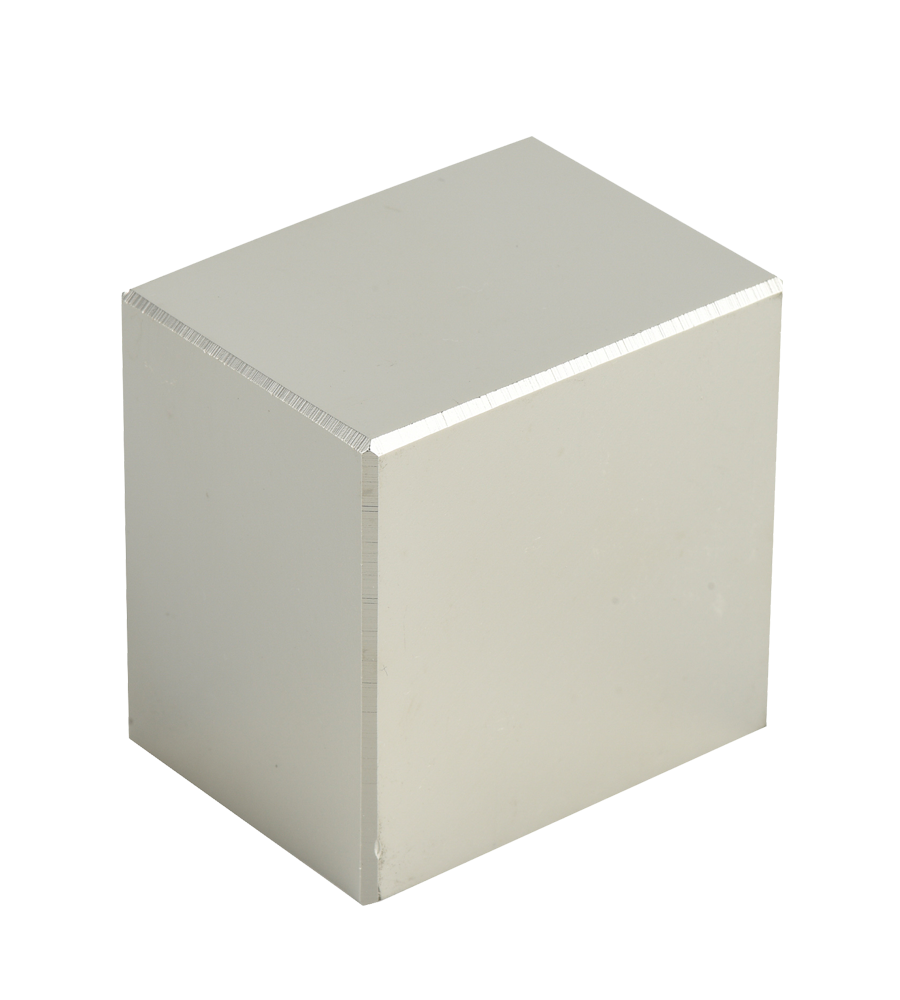 One of the most notable characteristics of a square magnet is its shape anisotropy. Anisotropy refers to the directional dependence of a material's properties, and in the case of a square magnet, the directionality is along its sides. The magnetic field strength is stronger along the sides of the square magnet than it is along its diagonals. This directional dependence is a result of the shape of the magnet and is an essential factor in the design of many magnetic devices.
Square magnets
are used in a wide range of applications, including electric motors, generators, magnetic bearings, and magnetic resonance imaging (MRI) machines. In electric motors and generators, square magnets are often used in the stator or rotor to create a magnetic field that interacts with the current-carrying conductor, resulting in rotational motion. The anisotropic properties of square magnets are crucial in these applications, as the direction of the magnetic field must be carefully controlled.
In MRI machines, square magnets are used to create a static magnetic field that aligns the magnetic moments of the hydrogen atoms in the patient's body. This alignment allows for the imaging of tissues and organs using magnetic resonance. The square shape of the magnets used in MRI machines is essential in creating a uniform and stable magnetic field.
In conclusion, square magnets are fascinating objects with unique properties that have made them a crucial component in many modern technologies. Their directional dependence and anisotropic properties make them ideal for applications where the direction of the magnetic field is critical. From electric motors and generators to MRI machines, the square magnet's versatility and importance in modern technology cannot be overstated.