Neodymium magnets
, also known as rare earth magnets, are powerful permanent magnets that are commonly used in everyday life. Some of the most common uses for neodymium magnets include:
1.Electronics: Neodymium magnets are used in various electronics, including speakers, headphones, and hard disk drives. They help to convert electrical energy into sound or motion.


2.Magnetic clasps: Magnetic clasps are commonly used in jewelry, handbags, and clothing, and often contain neodymium magnets.


3.Magnetic toys: Neodymium magnets are commonly used in magnetic toys, such as building sets, puzzles, and fidget toys.


4.Refrigerator magnets: Neodymium magnets are often used in refrigerator magnets due to their strength and durability.


5.Motors and generators: Neodymium magnets are used in motors and generators to create motion and generate electricity.


6.Medical devices: Neodymium magnets are used in medical devices such as MRI machines and pacemakers.


7.Aerospace and defense: Neodymium magnets are used in aerospace and defense applications, such as navigation systems and missile guidance systems.


8.Energy production: Neodymium magnets are used in wind turbines to generate electricity from wind power.


9.Automotive industry: Neodymium magnets are used in various automotive applications, including power steering systems and electric motors.


Overall, neodymium magnets are highly versatile and are used in a wide range of applications in everyday life.
Elevator traction machine magnet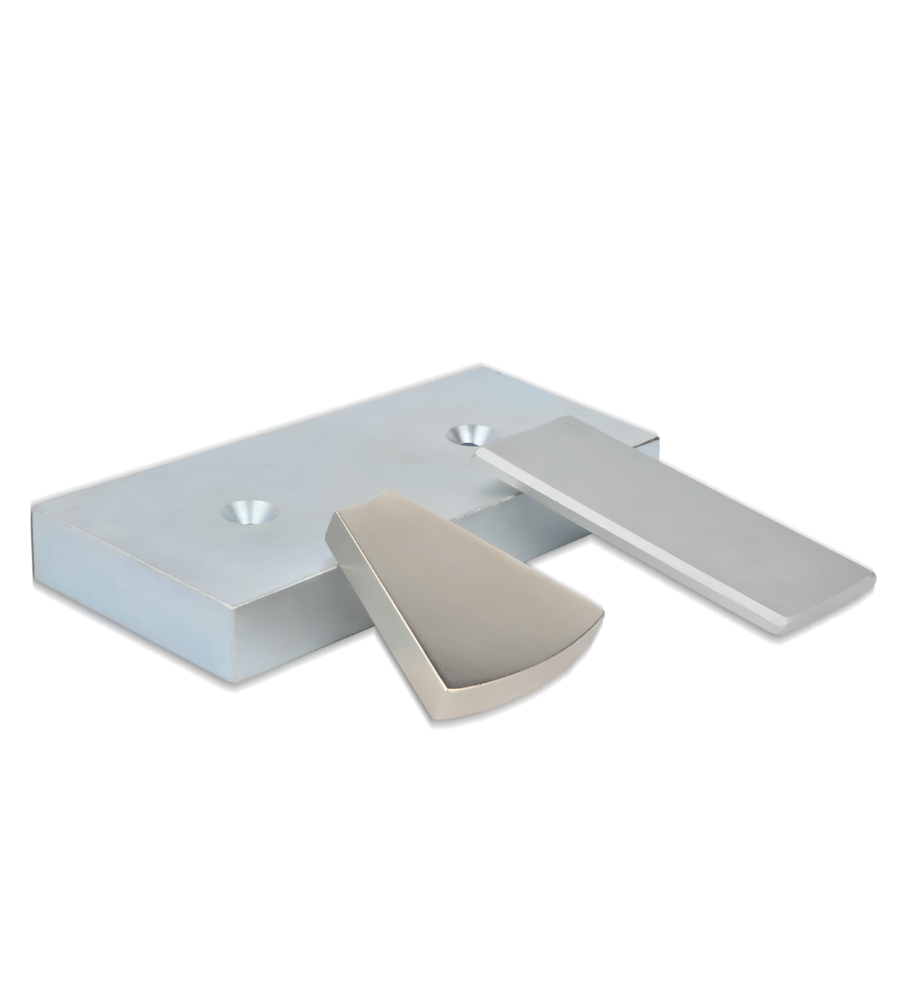 Popular Grade: N33,N35,N38.N42,N45,N50,N52 N35SH/N38SH/N42SH N30UH/N35UH/N38UH/N40UG 35H/38H/40H/42H/45H/48H
Welcome to provide your drawing and specification to make your customized magnet.